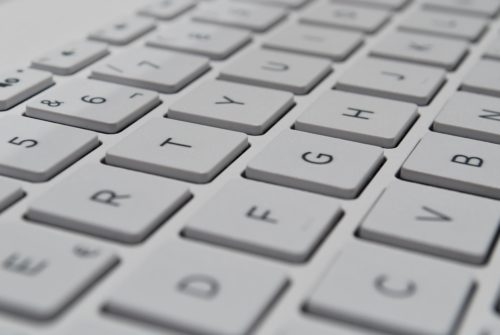 Nothing is more difficult for me than sitting in front of my computer to write this. Countless words are running through my head, leaving me unable to settle on the right ones. I'm not a creative writer, and I can't remember the last time I read a novel. So this is intimidating in an all-encompassing way. When I read beautiful essays written by members of the sangha, it doesn't only terrify me; it leaves my lips tight and my mouth dry. I don't how to do this.
This arid, empty feeling lingers for days. The computer screen remains blank. The tensions in my mind grow tighter, like jute ropes wrapped around my head, and my temples throb. I don't know whether to embrace this challenge or push it aside.
In my dilemma, I remember the instructions Roshi has repeated to me many times:
Don't you think a buddha knows what to do?
To study the Buddha Way is to study oneself.
To study oneself is to forget oneself.
True, the study of Buddhism is the study of oneself. After all, we are buddhas. But forget oneself? That is not so easy. And yet, Roshi's voice remains with me, weighing heavily. His words spur me to continue trying to forget myself and my worries.
Buddhism is not foreign to my upbringing. I started my journey in my early twenties with a Chinese Zen master, but when he passed away I became lost. Afterwards, I could only resort to books, CDs, an assortment of spiritual guides, and an occasional meditation retreat. With these resources, I built a wealth of knowledge; however, when the rubber met the road, none of what I'd learned took away my road rage, so to speak. I had a quick temper and I still picked on people with opposing views. My relationships suffered.
In the midst of my internal chaos, I knew I had to find refuge and practice under a true teacher. For many years, I visited just about every Buddhist temple in the area and found none that was quite what I was looking for. Then, seemingly all of a sudden, the Hazy Moon showed up on my internet search. I came one fateful Saturday. Almost immediately, I knew this was where I belonged, where I would finally find my path.
From the beginning, Nyogen Roshi kept telling me to stop thinking and actualize my practice. Of course, I wanted to know what he meant by "actualizing" the practice. I was hungry for knowledge, asking questions and forming additional questions from the responses Roshi gave. As I look back, I chuckle at how desperate I was to know something. I can't help but think that Roshi must have seen me as a bit ridiculous. And yet, not once did I see him upset and frustrated with my intellectual bombardments.
Little by little, things started to change. I could see my practice reflected in interactions with my family. My oldest daughter holds strong opinions about most things in life, and this has always been difficult for me to deal with. One day we were in the car and there was something I didn't like about what she did. We got into a heated argument and she became tearful and emotional. Without even thinking about it, I quieted down and just listened to her. It was as though my long-held perception of her had been put on hold. Then, as if I'd been struck in the head, I heard myself saying what I'd never said before. "I got it. I know what you're talking about." All she could say was, "What?!" I told her, "You want to be heard. I just never heard you before." She was truly stunned. This marked the turning point in our relationship.
The way in which these changes have come about, in both a gradual yet immediate way, has been magical. My life now is filled with positivity. What looks like a problem often ends up being a blessing in disguise. Negative thoughts still surface but they usually disappear quickly. I don't know how, and I don't ask why. I no longer need to know answers. All I need to do is focus on deepening my zazen and truly forgetting myself.
Now as I sit at the computer staring at a blank screen, I smile. It's a smile of warmth, the realization that I have found something to write about. The fragments begin to come together like pieces of a puzzle finding their place in the grand picture of life. And then I see it. When I truly actualize my practice, I don't have to make anything up.
I click on the "Create Document" button and the first words appear.