An invitation to attend the Beginner's Mind One-Day Retreat on March 31, 2019.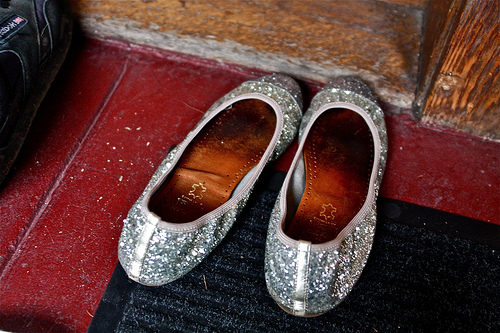 Shoes are the first to go, left at the door.
What if somebody takes them? You're afraid to say more.
No perfumes or unguents, no shorts or short sleeves
I want to be mindful, but I might have to leave.
Collecting yourself you climb two flights of stairs
There, a room with four walls and the walls are just bare.
Sit, someone shows you, sit still and breathe.
A few minutes in and your mind starts to weave.
But then you relax, because everyone's kind.
I no longer feel like I'm losing my mind.
When lunch rolls around the food sure is yummy.
Back to sitting you go but with a full tummy.
Hours pass. Was it minutes?
Time stops. Shadows cast.
Was that one breath or two?  The first or the last?
Is this right? Is this good? Am I fully aware?
By the end of the day you no longer compare.
As for what you brought with you: your nerves and your dread
You can't find them. They're shed.
Now smiling and grateful, with hardly a care
Go put on your shoes. They're still there.
The Beginner's Mind retreat is open to everyone, beginners or not. For more information, check out this page or register at info@hazymoon.com