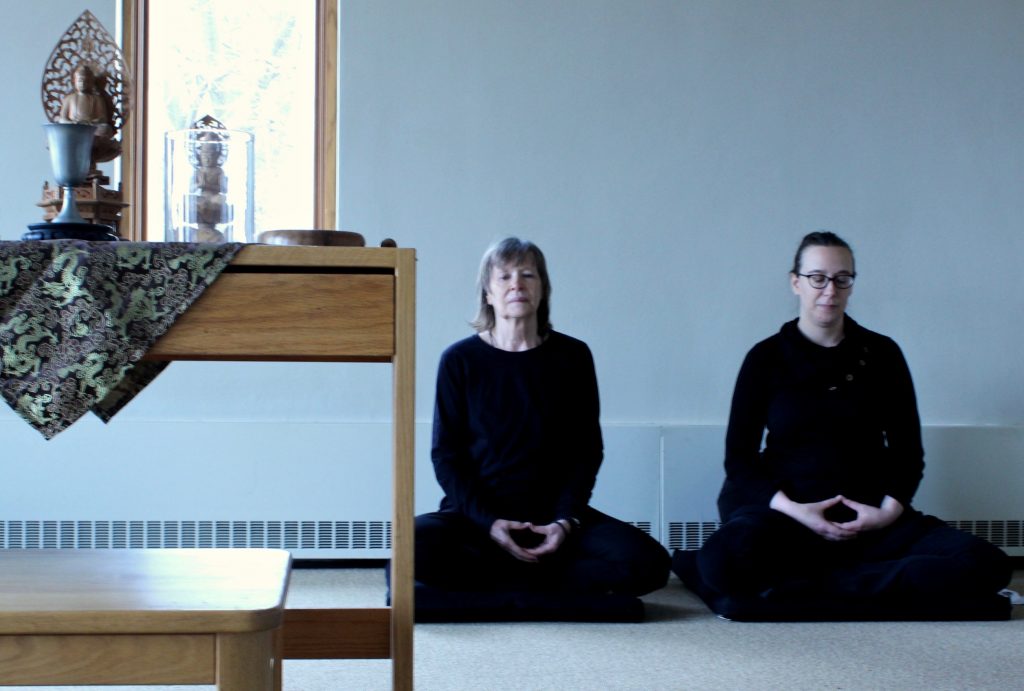 It's not unusual to find couples that practice together, or see friends accompany one another to a retreat. But it might seem a bit strange that the Dewdrop Sangha includes me and my adult daughter, Nova Nikko Bradfield, from Kansas City; and my sister, Cyndi Von Bulow, who lives in Port Orange, Fla. For the three of us, sharing this practice has not only proven that sangha is family, but that family is sangha too.
Maezen was a little surprised six years ago when Nikko wrote to her saying she would not be able to attend a retreat but that her mother wanted to come instead. "Your mother? Why?" The fact is, I'm the scout in the family, the one they send into new territory to see if it's feasible for the rest to follow. My kids are grown and I'm free to explore. And although I'm an introvert, I'm not afraid to go out on a limb.
It was around 2005 when Nikko and I developed an interest in Buddhism. We'd bought a video course on Buddhism from The Great Courses and were inspired to take the next step. We found a place in Kansas City to learn more experientially: The Rime Center, a Tibetan Buddhist center with classes and Sunday services. This was a familiar way for me to begin since I had been a churchgoer as a child. The Rime Center is wonderfully open, inviting and inclusive. I became a regular attendee.
Rime (Ri-mé) is a modern, nonsectarian movement in Tibetan Buddhism, so the center hosts guest teachers from all schools and lineages to teach weekend classes. I had taken several of these classes and was pretty involved in the Tibetan practice and study of the Dharma. The two books that most influenced my practice were Eight Mindful Steps to Happiness by Henepola Gunaratana, and A Guide to the Bodhisattva Way of Life by Santideva. Every time I read them, I found more meaning and guidance to apply to my life. Nikko and I both took Refuge Vows with our teacher, Lama Chuck Stanford.
Maezen came to Kansas City to visit family shortly after her book, Momma Zen, was published in 2006 and Lama Chuck invited her to give a dharma talk at the Rime Center. We were out of town, but Nikko saw a notice about the talk listed on the Rime website. Being pregnant with her first child, she bought the book. We both read it and began reading Maezen's other writing. When Nikko saw that Maezen would lead a retreat in Cincinnati, she said "Mom, you should go." She had a new baby and was unable to leave, but I could, so I did. Sitting a Zen retreat was unlike anything I had ever experienced at Rime. Tibetan Buddhists practice meditation, but there is much more visualization than counting the breath, and I had never sat more than a half-day retreat. Sitting zazen opened up a whole different aspect of practice. Not a practice of study, thinking and discussion. A practice of not thinking.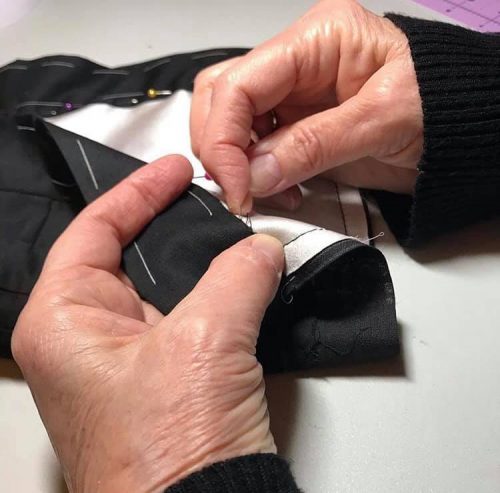 Lama Chuck always encouraged us to find a genuine teacher and told us the qualities to look for. In the meantime, Maezen continued to come to the Rime Center as a visiting teacher. The connection built gradually, but deepened exponentially when I attended a Year-End Sesshin at the Hazy Moon and met my teacher's teacher. Seeing the lineage chart tracing all the way back to the Buddha was like seeing the path come to life under my feet.
Since then, in Dewdrop retreats and at the Hazy Moon, my practice of zazen has broadened to include cooking, sewing, cleaning and countless ways to serve the sangha, not to mention driving or flying to amazing places I never thought I'd see.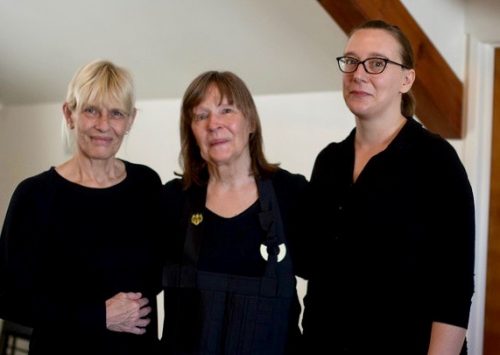 Because of where we are in our lives, my practice and Nikko's practice look very different, but we are on the same path. I am happy for her that she found the way so much earlier in her life. I am grateful to have her as a fellow sangha member as well as a daughter. It's so encouraging to share the Dharma.
I don't talk much about being a Buddhist with my family, but I don't avoid talking about it either. My sister, Cyndi, said she had been reading Thich Nhat Hanh and wanted to know more. She visited the Rime Center and took an online class. When Cyndi signed up for a Dewdrop retreat in Washington, DC, I was just as surprised as Maezen was to see me sign up for my first retreat six years ago. When you're looking for the gate, it only has to be opened a crack to see it right in front of you.
These days, whenever it is feasible, you're likely to find me, Nikko and Cyndi on our cushions at the same retreat. Truly, the bonds of sangha and family are not two.