Obon is a traditional Japanese Buddhist observance which allows families to honor and feel closer to their loved ones who have died. It's a time for sharing memories, prayers, rituals of food and drink, nourishment and generosity. Dia De Los Muertos is a traditional Mexican holiday with the same purpose. At the Hazy Moon Zen Center we have combined both in a way that is meaningful for us and our families and friends. The following photographs show the flow of our observance: creating the first altar, making a new one, rehearsing for the service of remembrance, and then the service itself.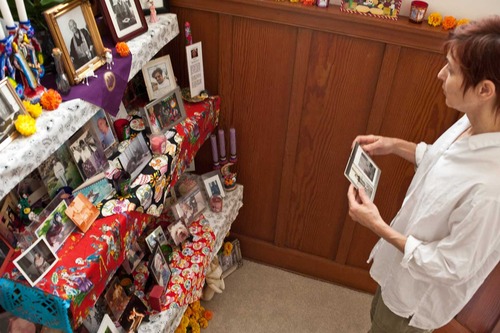 The observance begins about the middle of October when we set up a traditional Mexican family altar where members place photographs of those who have left this particular life, including our lineage of Buddhist teachers.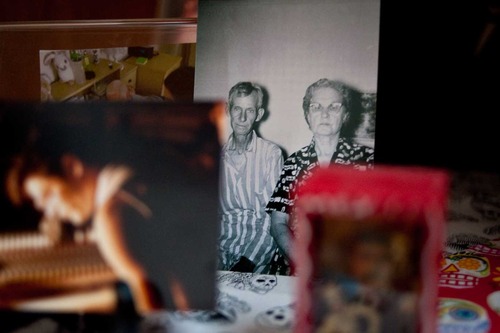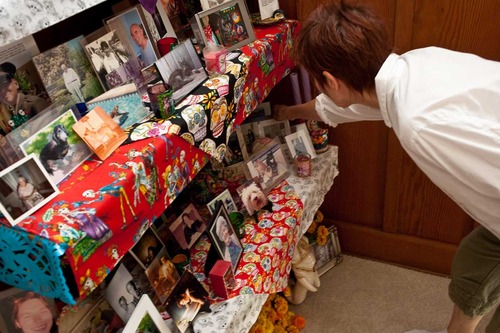 At the end of October the altar is dismantled and a new one created in our zendo. This one is more traditionally Japanese—with food and drink offerings—but still contains photographs.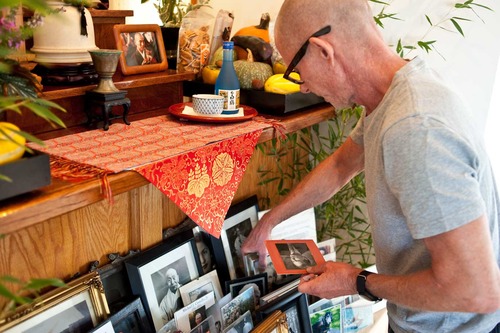 Rehearsal for the ceremony—Obon-Segaki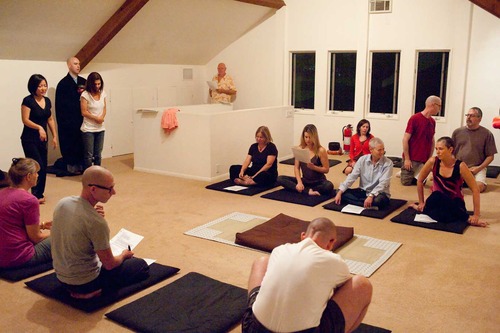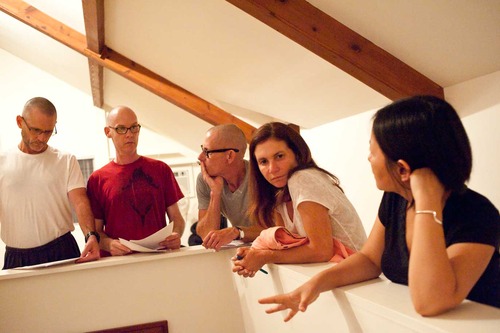 During the Obon-Segaki Service prayers are offered and the names of those who have died and being remembered are read aloud. The list is long.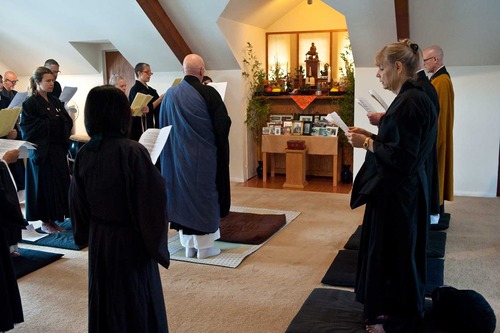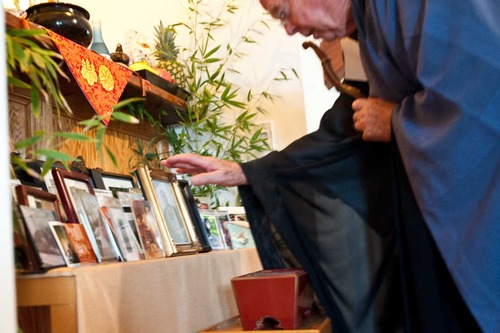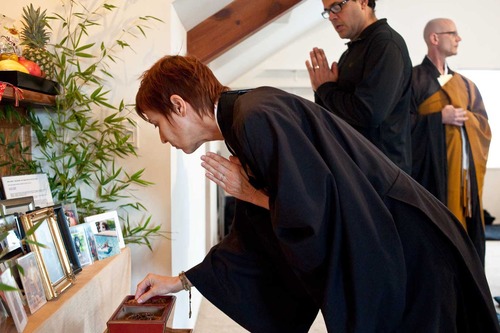 Through the years the faces in the photographs and the names we read aloud become familiar.
It feels good to remember them.
______________________________________________________________
Photography: Copyright John Fritzlen
This article originally appeared at: http://johnfritzlen.tumblr.com/
John Fritzlen's complete portfolio can be found at: http://www.johnfritzlen.com